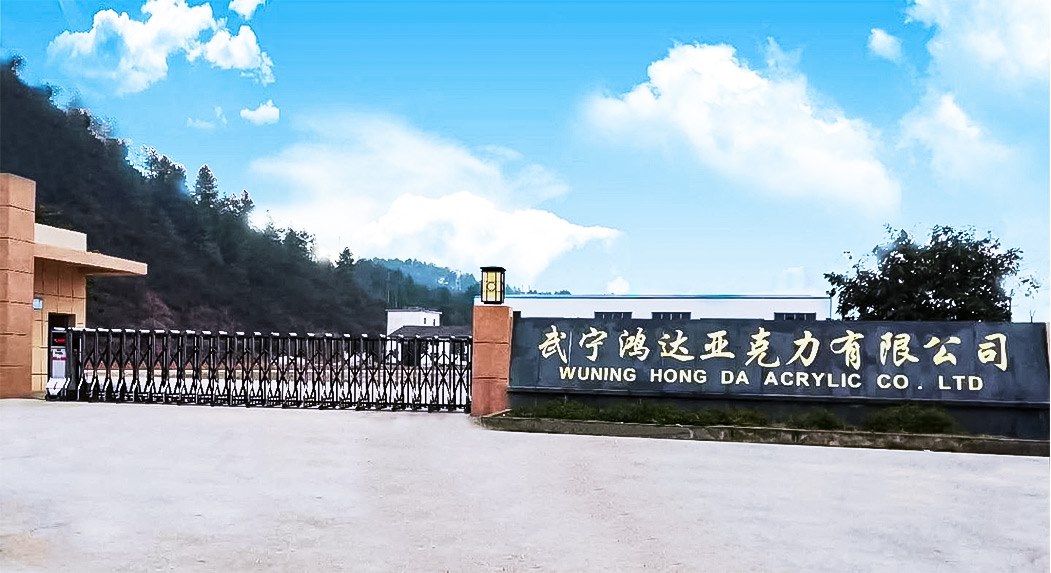 Wuning hongda acrylic co., LTD. Is located in wuning county, jiujiang city, jiangxi province, one of the ten beautiful cities in the national ecological demonstration county. The company covers an area of about 40 acres, plant covers an area of 9800 square meters, after years of development, has become well-known domestic collection development, production, sales as one of, a special art acrylic with three production lines of professional production enterprises. Since its creation, the company has always adhered to the management of "heart", the idea of "innovation" operation, which has maintained steady and efficient development.
Hong da of acrylic cloud stone, such as the eight series of products have successfully entered the domestic high-end market, production share increasing year by year, the products sell well in Beijing, Shanghai, chongqing, tianjin, guangzhou, shenzhen, foshan, hunan, hubei, jiangsu, jiangxi, fujian, shenyang and other cities in the country, and have good market prospects, enterprises have a broad space for development. More than a dozen years of wind and rain, honing the strength of the tenacity of hongda; As a result of the market baptism, the company's enterprising spirit has been achieved. The company is maturing in the aspects of production, operation, management, research and development and future development planning. In recent years, it has been approved by environmental assessment, safety standardization, three-standard integrated system management and clean production.
"Wushande xin, quiet zhiyuan, hongtuohua constructs, the whole country". We look forward to cooperating with domestic and overseas enterprises sincerely to invite us to join us for a better tomorrow.